SF City Clinic is not able to test patients for coronavirus. If you are experiencing respiratory symptoms like cough, fever, or shortness of breath, and are concerned about coronavirus, please contact your primary care provider.
Can I get COVID-19 through sexual activity?
YES! Exposure to the virus can occur during sexual activities.
COVID-19 has not yet been found in semen or vaginal fluid.
COVID-19 has been found in feces of people who are infected with the virus.
We still have a lot to learn about COVID-19 and sex.
The San Francisco Department of Public Health recommends avoiding close contact - including sex - with anyone outside your household. If you do have sex with others, have as few partners as possible and avoid group sex. If you usually meet your sex partners online or make a living by having sex, consider taking a break from in-person dates. Video dates, sexting, or chat rooms may be options for you.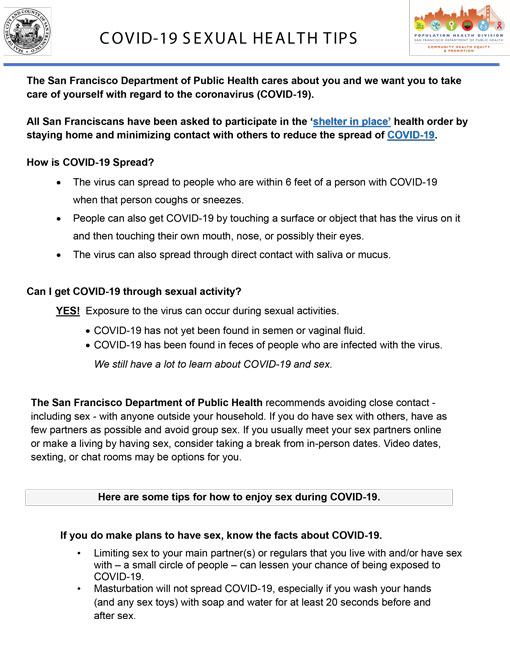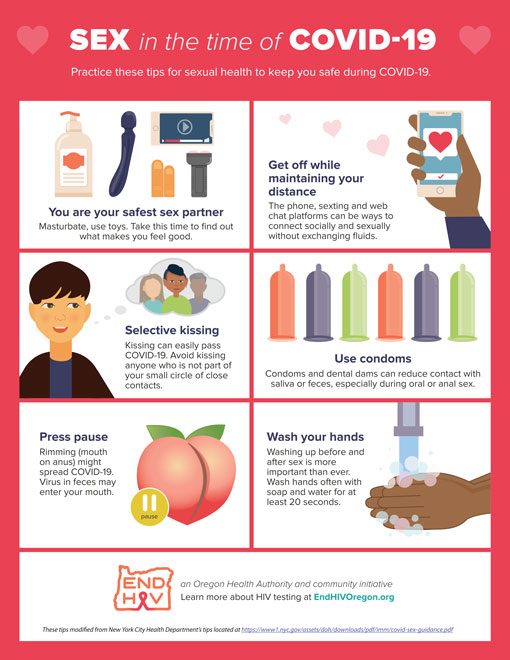 Visit these additional links for more information:
Your donation makes a difference
Your tax-deductible contribution will help us to continue offering low/no-cost care.