Under California code, the following STDs are reportable and require a completed Confidential Morbidity Report (CMR): HIV, syphilis, gonorrhea, and chancroid. Chlamydia is now lab reportable only.
You can find the Confidential Morbidity Report form here.
For questions and help completing the form:
Call: 415-487-5530
Submit the form by fax:
Fax CMR to: 415-431-4628
Learn more about changes to the List of Reportable Diseases effective October 1, 2019: What's New?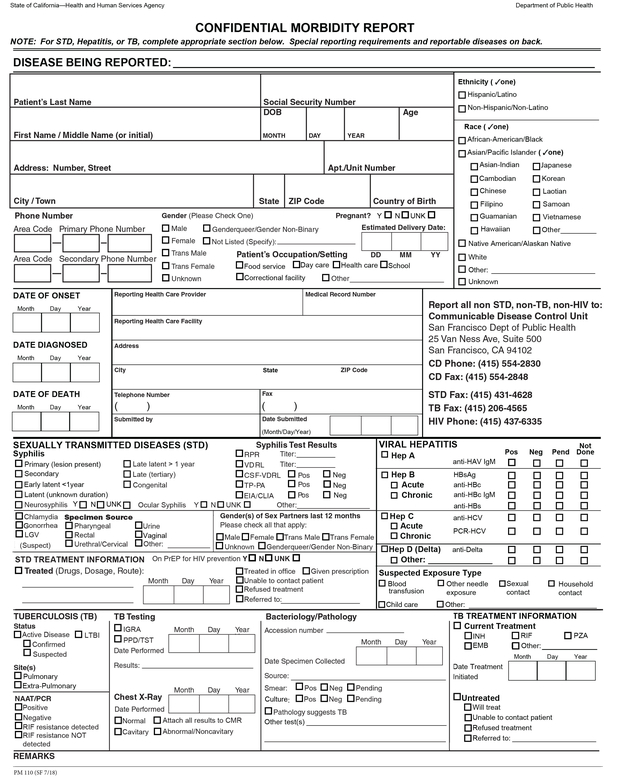 WALK-IN HOURS
8:00-4:00 M-W-F
1:00-6:00 Tuesday
1:00-4:00 Thursday