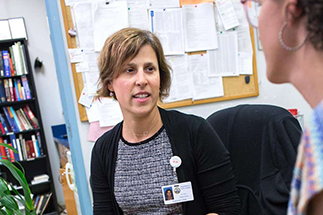 There is a wealth of resources for providers wanting to learn more about sexual health, as well as opportunities to enhance your individual practice or clinic setting.
Expand your sexual health expertise. A clinician can work with you individually or with your clinic to provide:
In-person trainings on a variety of sexual-health and HIV topics
Technical assistance and quality improvement:

Extra-genital STD testing
STD self-collection protocols
PrEP implementation
HIV RAPID ART
For more information contact Alyson Decker, NP, MPH at alyson.decker@sfdph.org or call 415-487-5514.
SFDPH Toolkits:
SFDPH STD Update, 2018
Clinical preceptorship
Genital exam skills training
Vaginal wet mount trainings
HIV/AIDS resources related to clinical care, prevention, faculty development, and policy and care systems