Pre-exposure prophylaxis (PrEP)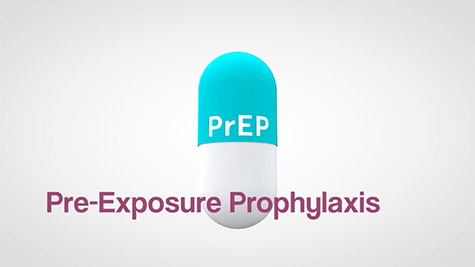 PrEP is a highly effective HIV prevention method that can be used to reduce the risk of HIV infection through sex or sharing needles. PrEP is for people of all genders. Unlike PEP, PrEP is a medication taken before a possible exposure to HIV and on an ongoing basis if there is continued risk of exposure. PrEP can be taken even if drinking alcohol, using recreational drugs, or taking hormones or birth control. PrEP does not prevent other sexually transmitted diseases (STDs). Learn more about PrEP.
UPDATE: Please click here for details regarding our PrEP services during the COVID-19 emergency.
Big news: Truvada® went generic on September 30, 2020
The generic form of the medication is called emtricitabine 200mg/tenofovir disoproxil fumarate 300mg (FTC200/TDF300 for short).
The generic medication FTC200/TDF300 will protect you from HIV just as effectively as the brand-name version always has.
With this change comes possible changes to the price you pay for your PrEP medication. City Clinic will provide individualized solutions to our PrEP patients, to help get the cost down as close to $0 as possible.
If you are uninsured or have Medi-Cal, your costs for PrEP will not change at this time.
If you have private insurance or Medicare, your costs for PrEP at the pharmacy might change starting 9/30/2020. Depending on your plan, the cost may become lower or higher than it has been previously. Upon filling your next bottle at the pharmacy, if you face ANY challenges, or if you are charged more than you've been charged in the past, please contact us immediately at 415-487-5537. To learn more, please click here.
Grandes noticias: Truvada® es genérico a partir del 30 de septiembre de 2020
La forma génerica del medicamento se llama emtricitabina 200 mg/tenofovir disoproxilo fumarato 300 mg (a veces abreviado a "FTC 200/TDF 300").
El medicamento genérico FTC 200/TDF 300 lo protegerá contra el VIH con la misma eficacia que lo hacía la versión de marca.
Debido a este cambio, es posible que haya cambios en el precio que pague por su medicamento de PrEP. En City Clinic ofreceremos soluciones individualizadas a nuestros pacientes que reciben PrEP, para que el costo esté lo más cerca posible a $0.
Si no tiene seguro o tiene Medi-Cal, el costo para usted de la PrEP no cambiará en esta ocasión.
Si tiene un seguro privado o Medicare, es posible que el costo de su PrEP en la farmacia cambie a partir del 30 de septiembre de 2020. Según qué plan tenga, el costo puede ser menor o mayor que antes. Al surtir el medicamento en la farmacia, si tiene CUALQUIER contratiempo, o si le cobran más de lo que le cobraban antes, llámenos de inmediato al 415-487-5537. Para saber más, por favor hacer clic aquí.
Where can I get PrEP?
We can help you get PrEP or find out where you can get it. If you would like to start PrEP right here in our clinic, please call us at 415-487-5537 to get started.
Please note, San Francisco City Clinic is unable to prescribe PrEP to patients who have these insurance types: Kaiser, Veterans Administration (VA). However, we can see patients with those plans for HIV and STD testing, and we are happy to help you figure out how to get PrEP through your plan.
How can I pay for PrEP?
Our clinic and many others in San Francisco charge low or no fees for PrEP-related medical costs (e.g., the clinic visit and laboratory tests). Most insurance plans covers the cost of PrEP medictation, including Medi-Cal, and many forms of financial assistance are available to cover the cost of medication copays. Most uninsured people qualify for a program that covers the full cost of the medication! We'll help you navigate the system.
How can I sign up for PrEP coverage?
If you are uninsured and earn less than $63,800 per year, we can help you apply for a program that covers the full cost of the medication. Just call us at 415-487-5537.
Want to sign up for insurance? Contact Covered California for information at 800-300-1506 or coveredca.com. California residents with an annual income of less than $17,609, or who have lost their job and income can sign up for Medi-Cal any time. Find out how at sfhsa.org (or if you live outside SF, search your county here).