Pre-exposure prophylaxis (PrEP)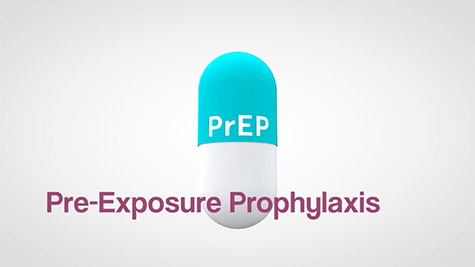 PrEP is a highly effective HIV prevention method that can be used to reduce the risk of HIV infection through sex or sharing needles. PrEP is for people of all genders. Unlike PEP, PrEP is a medication taken before a possible exposure to HIV and on an ongoing basis if there is continued risk of exposure. PrEP can be taken even if drinking alcohol, using recreational drugs, or taking hormones or birth control. PrEP does not prevent other sexually transmitted diseases (STDs). Learn more about PrEP.

UPDATE: Please click here for details regarding our PrEP services during the COVID-19 emergency.

Where can I get PrEP?
We can help you get PrEP or find out where you can get it. Call us at 415-487-5537 for more information. If you would like to start PrEP right here in our clinic, please come during our walk-in hours: Monday, Wednesday, and Friday from 8 a.m. to 3 p.m, and Tuesday from 1 p.m. to 5 p.m.
Please note, San Francisco City Clinic is unable to prescribe PrEP to patients who have these insurance types: Kaiser, Chinese Community Health Plan, Veterans Administration (VA). However, we can see patients with those plans for HIV and STD testing, and we are happy to help you figure out how to get PrEP through your plan.
Visit pleaseprepme.org for a national directory of PrEP providers and a live chat answering questions in English and Spanish about how to find and pay for PrEP. You can find more information on the following:

How to find a PrEP/PEP provider.

How to engage in a confidential chat in English/Spanish: Mon-Fri, 9am-5pm.

Answers for your PrEP/PEP questions.

PrEP is also available via telehealth, with medication shipped directly to your door. Check out NURX or PlushCare.
For PrEP access outside the United States, visit pleaseprepme.global
How can I pay for PrEP?
Our clinic and many others in San Francisco charge low or no fees for PrEP-related medical costs (e.g., the clinic visit and laboratory tests). Most insurance plans covers the cost of PrEP medictation, including Medi-Cal, and many forms of financial assistance are available to cover the cost of medication copays. Most uninsured people qualify for a program that covers the full cost of the medication! We'll help you navigate the system.
How can I sign up for PrEP coverage?
If you are uninsured and earn less than $62,450 per year, we can help you apply for a program that covers the full cost of the medication. Just call us at 415-487-5537.
Want to sign up for insurance? Contact Covered California for information at 800-300-1506 or coveredca.com. San Francisco residents with an annual income of less than $17,237 can sign up for Medi-Cal any time. Find out how at sfhsa.org.