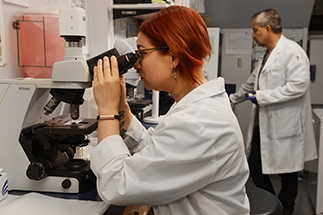 Testing and treating sexually transmitted diseases (STDs)
San Francisco City Clinic offers low-cost STD testing, diagnosis and treatment on a walk-in basis. You are welcome to receive these services, whether or not you have health insurance.
In addition to clinical exams and evaluation by our experienced staff, we offer:
On-site lab testing
On-site dispensing of medications
STD patient education
Free condoms
Opportunities to participate in research studies
Find out how to access our services. Get info
What Our Patients Say...
"No judgments, sex positive, and health positive. Two thumbs up for city clinic. You Rock!"
~ Tiana
Get in touch
If you recently tested positive for HIV or syphilis and have questions, or need help finding HIV care, please contact LINCS. Call 415-487-5520 and leave a confidential message so we can help you get medication and answer any questions.